MFG Speyer – Facts and Figures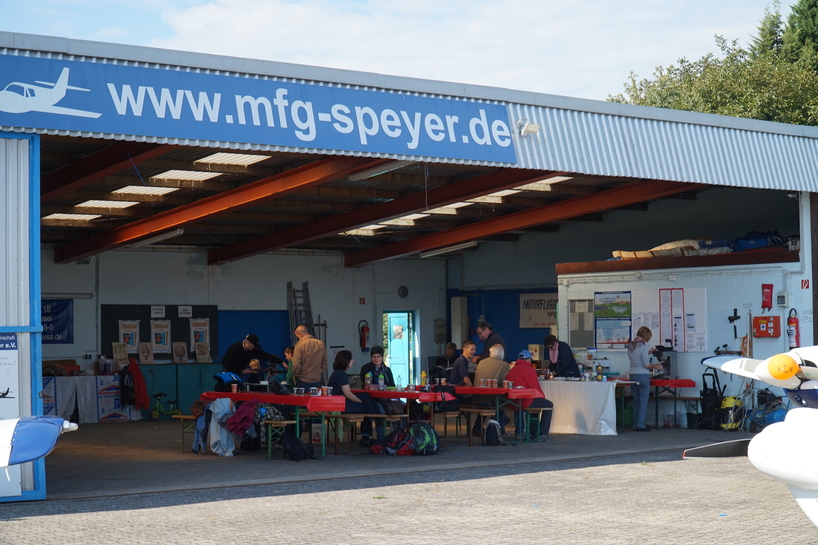 Initially started as a group of owners, Heinrich Kellner, Otto Maier and his aviation friends founded today's Motorfluggemeinschaft Speyer e. V. on November 25,1977. In the following the hangar was built, which is still today the home for our fleet and the location of many parties and activities (see photo on the right). The flying club is dedicated to the promotion and maintenance of general aviation. These include joint flying holidays, participation in aeronautical festivals and the training of new pilots who may even be on their way to becoming professional pilots.
At the end of 2017 our club had 128 members, 3 airplanes as well as a chartered training aircraft.
Become a member – how do I do it?
There are several ways to become a member. The easiest and quickest way: download, fill in and submit your application form. If you would like to inform yourself in advance about the MFG, you can call a member of the board and get more detailed information. Of course, a personal meeting "on site" is no problem. If you do not yet have a pilot's license, you can also start your training as a private pilot in our own flight school (also known as "ATO" in  jargon) and benefit from reduced fees during your training.
.
Application form 

We are always looking forward to seeing new faces – flight enthusiasts and pilots!
Membership fees
Membership fees, Flying costs and landing fees are charged monthly, fees for a passive membership are charged annually .
How to find us
Turn off the B39 onto Industriestraße, then turn left into the street "Am Flugplatz". At the end of the road turn right into "Rheinhäuser Weide".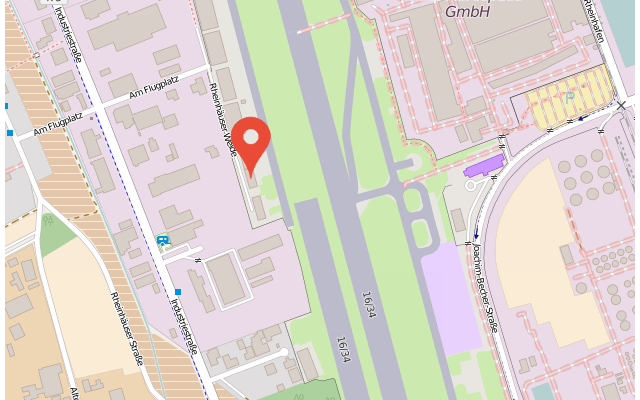 Image source: openstreepmap
 Contact:
Details according to § 5 TMG:
Motorfluggemeinschaft Speyer e. V.
c/o Jürgen Schlindwein
Haslacher Str. 5
68 753 Waghäusel
Entry in the register of associations:
Registry court: Ludwigshafen District Court
Register number: 50763